I have a broken smd cap, as shown in the photo. I can't find the schematic for this version of the rf unit.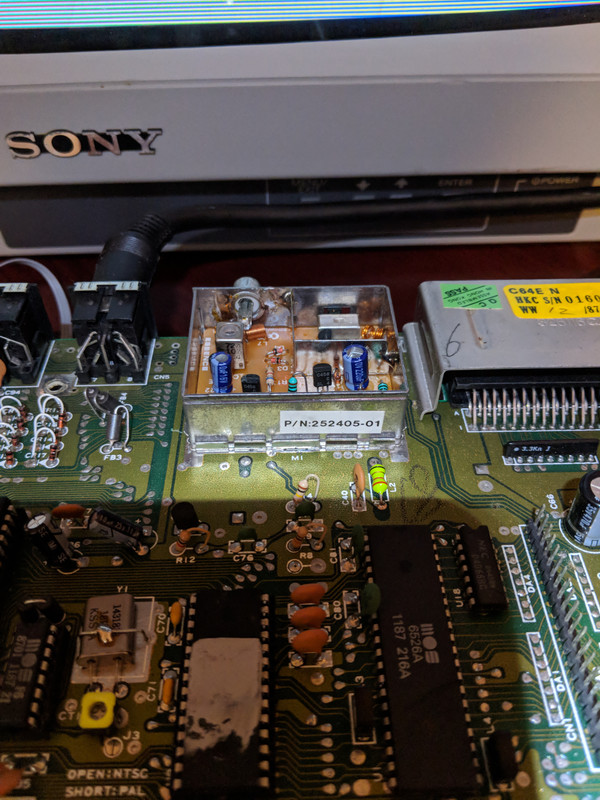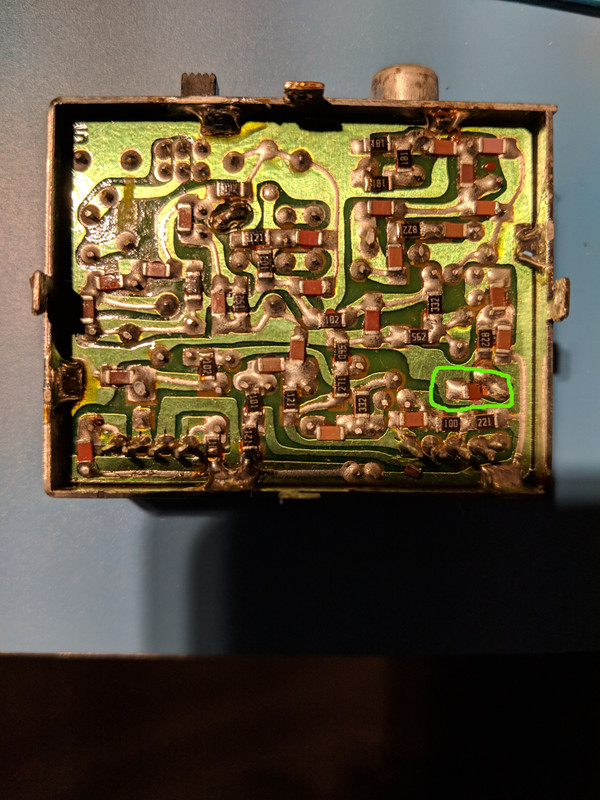 It's circled in green.
the c64c board is 250469 rev 3 and the p/n for the rf modulator is 252405-01. I can see it's attached to the neg pole of electrolytic c22. But I don't know the original value.
Any help?