Excuse the odd question but I was wondering if someone could help me with the exact dimensions of the Commodore 64 sticker/badge on the top left of the original C64.
I had a question from a customer the other day asking if my C64 fridge magnet would fit in place of the C64 badge...

I don't personally have access to an original C64 so I can't check. I know my magnet is much bigger but no idea ho big to make it to fit... oh and I would not do this as a magnet as that would be BAD to have next to a computer like that.
This is the magnet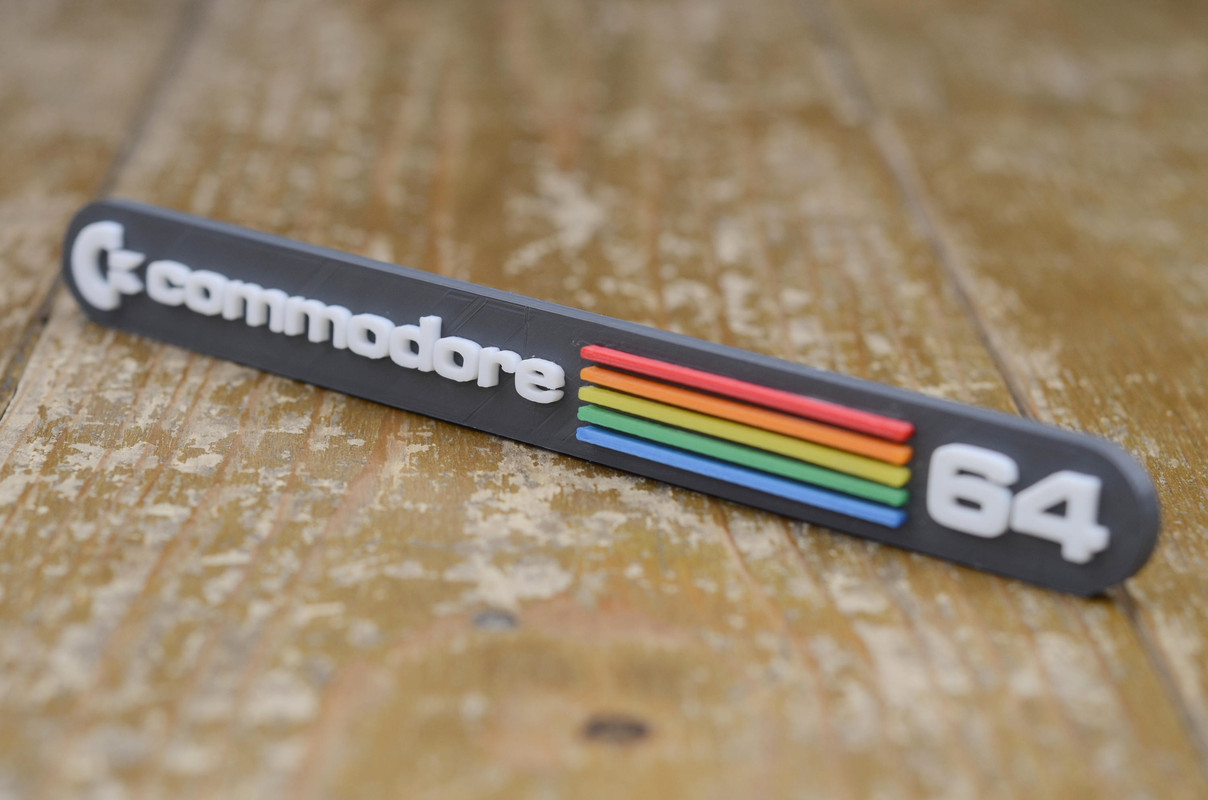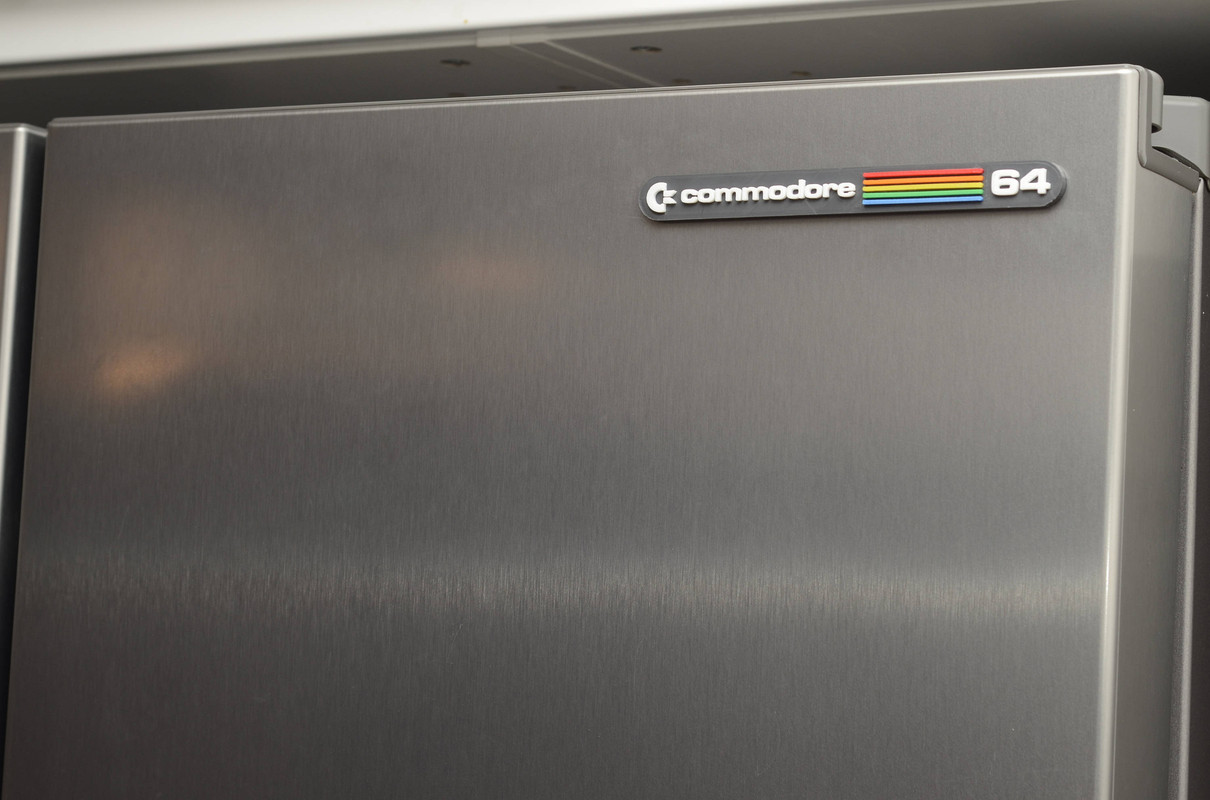 Any help would be appreciated.